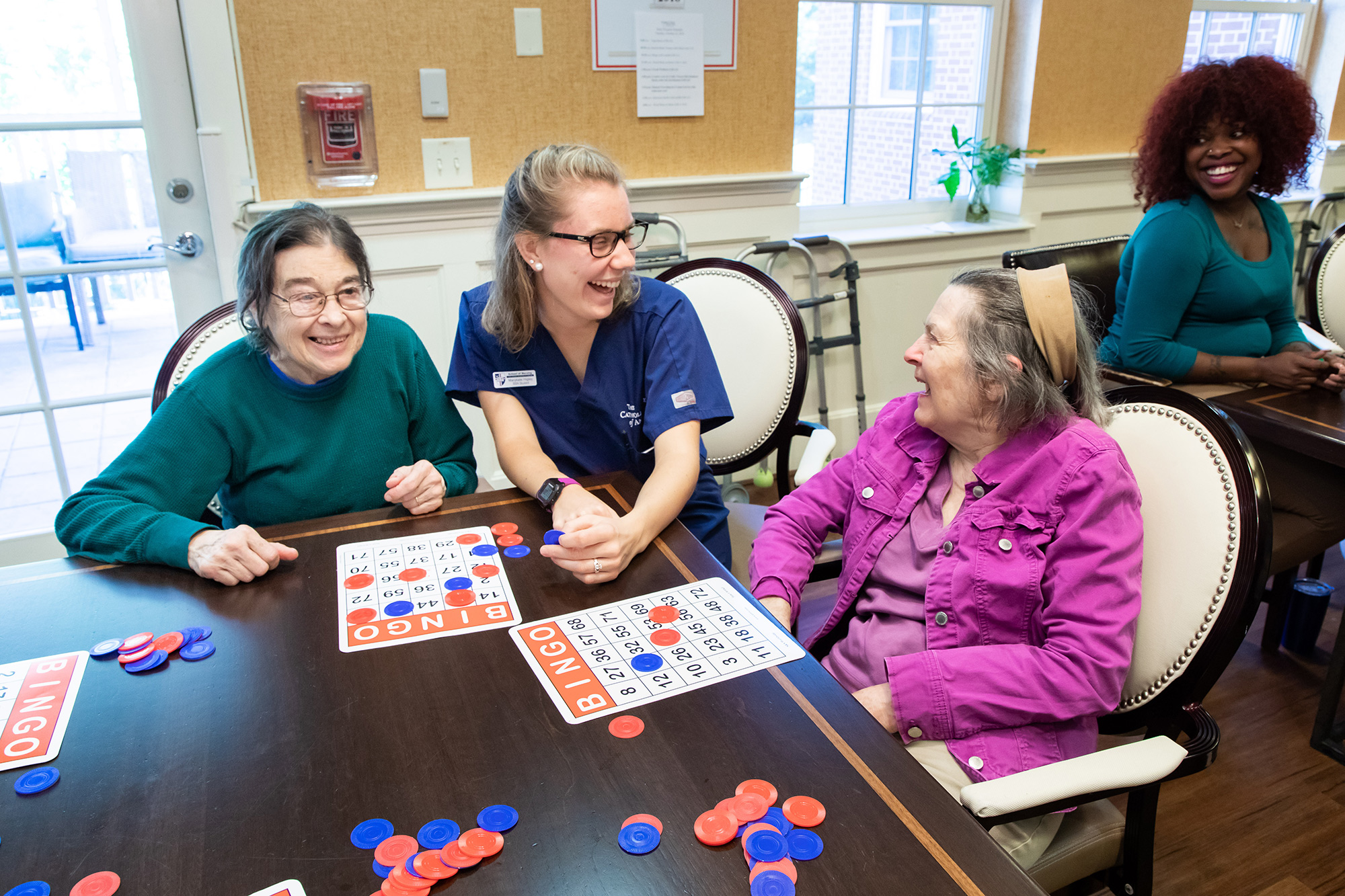 Inclusive Senior Living: Care, Support, and a Focus on Family
Throughout our history, our focus has always been on people — our residents, families and staff who, together, create a feeling of "home". We never forget that a warm hello or a small favor can make anyone's day brighter. Because we believe what we all really need most is found in our hearts, not on a checklist.
FOREST HILLS INVITES YOU TO TOUR OUR ALL-INCLUSIVE COMMUNITY
VOTED BEST NURSING HOME BY U.S. NEWS & WORLD REPORT
JOIN US FOR A PRIVATE TOUR AND LEARN ALL ABOUT OUR COMMUNITY.
Serving seniors in the Washington DC region.
Assisted Living
We offer several levels of care within our assisted living community. Each is tailored to the specific needs of our residents.
Skilled Nursing Care
Our staff of registered nurses, certified nursing assistants, social workers, and dieticians develop a personalized care plan for each resident.
Short-Term Rehabilitation Center
Our highly rated, Medicare-licensed skilled nursing care center offers private and deluxe semi-private rooms in our community for short-term rehabilitation.
Forest Side Memory Care
A friendly, home-like environment where our residents can enjoy friendships, activities and programs that provide engaging experiences every day. 
Schedule a visit with us!
We would be happy to give you a personal tour of our community and learn more about the your needs or those of a loved one. 
Our mission is to continually grow as a supportive community that inspires and engages seniors and their caregivers.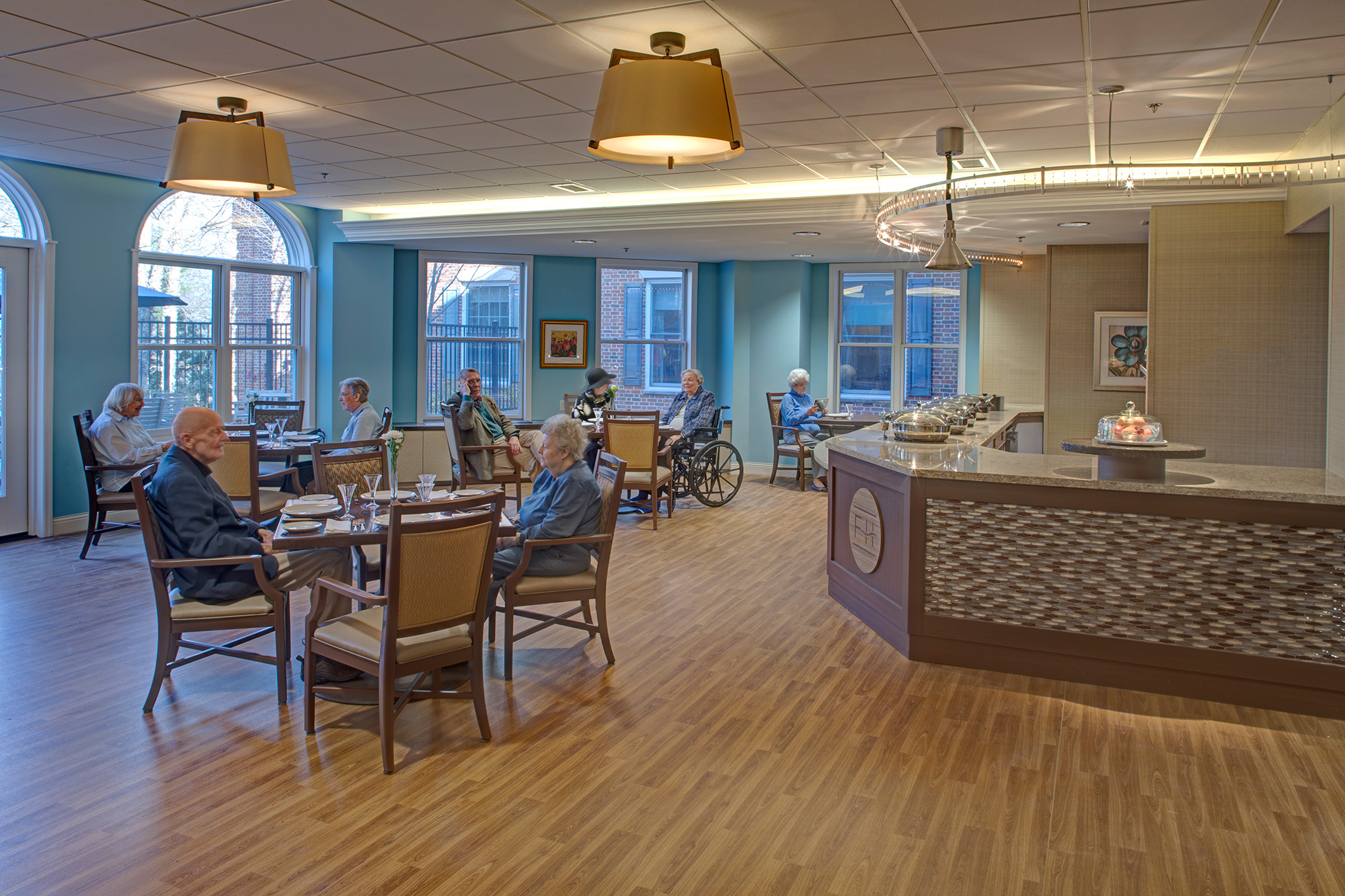 Donations to Forest Hills of DC are used to support many services and help us provide quality care to all. Please help us make Forest Hills of DC the best it can be. Forest Hills of DC is a tax-exempt, not-for-profit organization under the Internal Revenue Service Code Section 501(c)(3). Your gift is tax deductible to the extent provided by law as a charitable contribution. We appreciate your support of our organization.
AHCA Program of the Year Award
Forest Hills of DC was awarded the AHCA's national award for Program of the Year.
On-site amenities include: TV lounge/library, Private dining parlor ,Spacious assembly hall, Furnished dental suite ,Well-equipped fitness/rehabilitation center
We strive to maintain an environment in which employees can find personal satisfaction, professional growth, and fulfillment. Please contact the Human Resources Department 
Keep up with our latest news and articles on current issues, and check out the recent advice and resources provided by Forest Hills of DC experts. Visit our news and blog section today.