Careers at Forest Hills of DC
We strive to maintain an environment in which employees can find personal satisfaction, professional growth, and fulfillment. For more information, please contact the Human Resources Department at (202) 966-7623.
Careers at Forest Hills of DC
To apply to the open positions, please download, fill out, and send us the Employment Application.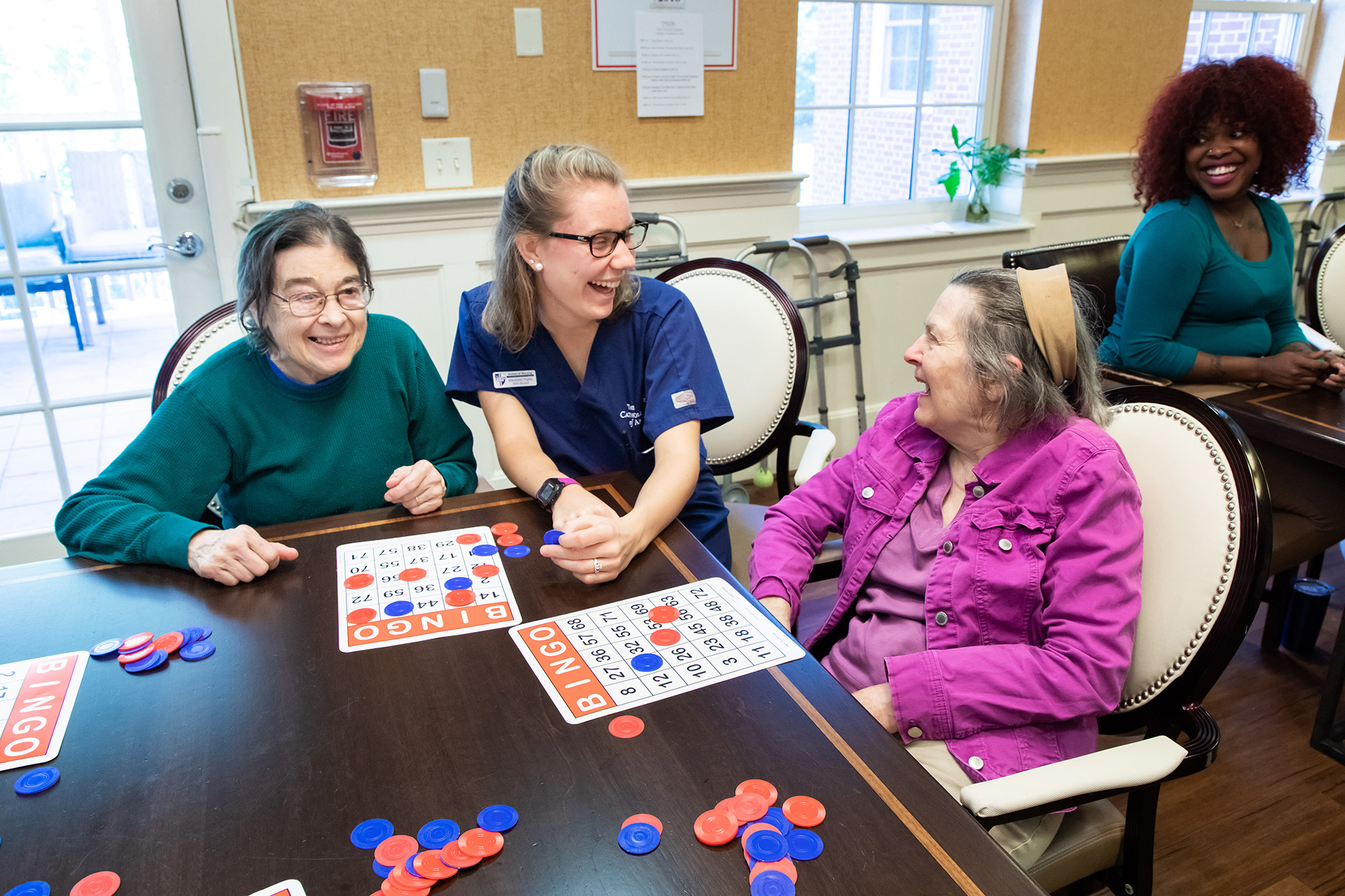 Volunteer at Forest Hills and help us help seniors
Volunteers are a critical part of our service to seniors in DC and help us enhance care and quality of life for our residents. Volunteers help us provide the highest quality Assisted Living, Skilled Nursing and Memory Care. We cherish our volunteer staff and provide training and support. Please consider volunteering today.
To apply to be a volunteer, please e-mail: kstardard@foresthillsdc.life     
Building a career in senior care
As part of our commitment to having the best possible staff, we provide continuing education programs to help our employees improve their caregiving and leadership skills.